You've got it all sorted – the venue, the dress, the vows. Everything is important for your big day. The catering for your wedding is likely to eat into a huge portion of your wedding budget, so it's vital that you ask the right questions before committing to a caterer, and then brief them properly. We show you how.
Starter's orders
When you look around for a caterer, you'll need to give them a date, the number of people attending, and the venue. They'll also want to know if you have a theme in mind, and if you are offering dietary options.
Then make sure they can deliver. Unless your chosen caterer is a very well-established firm that has the resources to handle multiple weddings, you will need a company that can give you their undivided time and dedication on your wedding day.
Do the tasting
Ensure you taste their food – after all, it is not only a chance for a free lunch, but you can also ensure there are no problems with poor presentation or low quantities of food.
Also remember that what sounds delicious on paper could differ dramatically to what is presented on a plate and a tasting allows you to adjust spiciness levels so you don't get any surprises on the Big Day.
However, bear in mind that the dished they show may be different from the big day, with the chef havving more time to carefully prepare the food on show, so the quality may go down a bit, particularly if they are in unfamiliar kitchen.
Ask if you can go along to a wedding they're doing to see your caterer in action firsthand, but this again isn't for the faint hearted.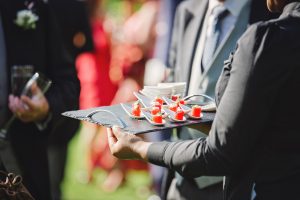 Check the logistics
Ask what services are and are not included. Again, it sounds obvious, but other than the big number, it is important to know what you are getting for the price. Things like table-side water service, wine pouring, and tray-passed appetizers are aspects of the meal you might not think about, along with vital parts of the event like cutting and serving the cake, pouring champagne for the toast, providing coffee service, and taking care of set-up and break-down.
What does your quote include, apart from the food? You need to know about waiting staff, linen, cutlery and crockery and serving equipment. Caterers offer these services at an additional cost, so be clear on exactly what you're getting for your money.
Again, make sure you know how the food be prepared at your wedding. Will it be cooked at their kitchen and brought to your venue, or will it be prepped at the kitchen and cooked on-site just before serving? It'll cost more to prepared it on site, but it will taste a lot better.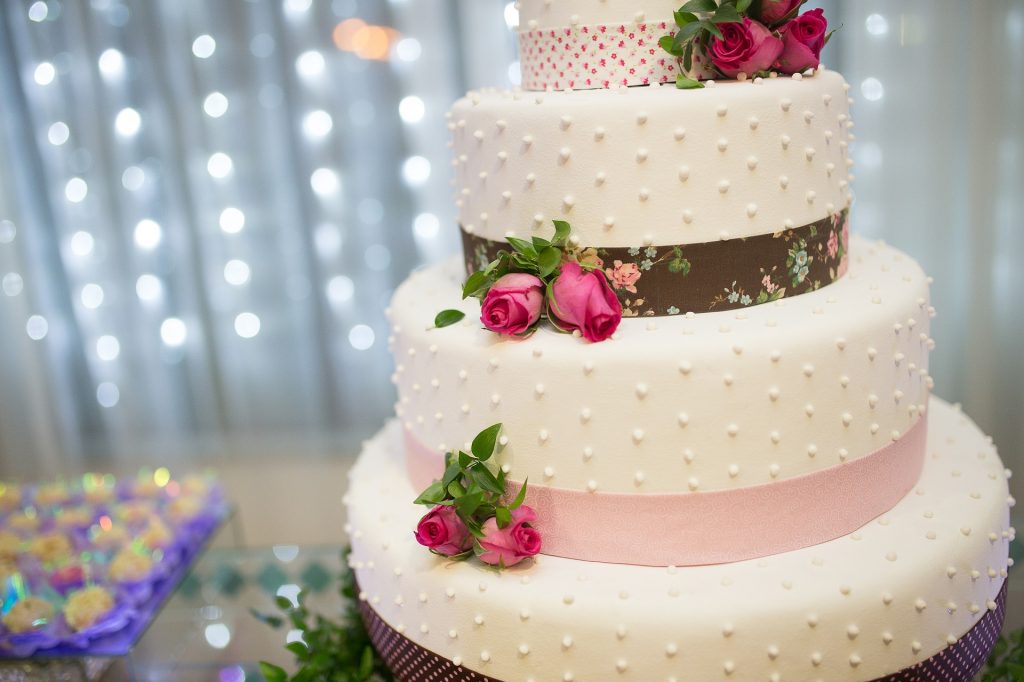 What will it look like on the day?
Ask you cater what the portion size will be – after all, at the tasting they can pile your plate up high, but ask, and take photos of what will your guests actually receive on the day of the event? If you take photos too, then the caterer will be under more pressure to ensure that it looks the same for all 200 of your guests.
Re-read the quote
Get a final quote on email and in writing to eliminate possible confusion during payment.